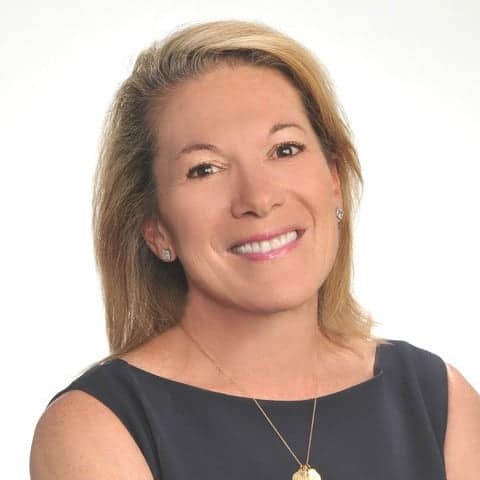 Lifetime Seacoast Resident and Expert in Coastal NH & Northshore MA

Exceptional Communication and Negotiation skills

Exceeding Expectations with Extraordinary Results
Philosophy
In real estate, it is all about building relationships, personalizing each client's experience and working to exceed their expectations each step of the way. I love making a difference in people's lives by helping them achieve goals and solve problems. As a lifelong resident of the Seacoast [...]
Lifetime Seacoast Resident and Expert in Coastal NH & Northshore MA

Exceptional Communication and Negotiation skills

Exceeding Expectations with Extraordinary Results
Philosophy
In real estate, it is all about building relationships, personalizing each client's experience and working to exceed their expectations each step of the way. I love making a difference in people's lives by helping them achieve goals and solve problems. As a lifelong resident of the Seacoast and small business owner, I have built long-standing, personal connections which I cherish. The challenge of finding the perfect fit for both buyers and sellers is the ultimate reward; whether finding a 'fixer upper' for first-time buyers, exploring new construction, staging a unique property or finding the dream retirement home for empty nesters. I love to listen to needs, agree on goals, and facilitate the best communication for a positive result.
Experience & Education
Upon graduating from the University of New Hampshire, where I earned my BS in Business and Marketing, I moved to Europe and began my professional career, gaining experience in sales and marketing at a global tech company. The NH Seacoast lured me back to help run a family business, where my responsibilities included finance, operations, human resources, business development and marketing. In this capacity, I had the opportunity to work with many Seacoast families to develop and implement The Arts through outreach programs, and oversee a second non-profit organization. Being dually licensed in NH and MA, I have the pleasure of practicing real estate on the Seacoast, Southern NH and the North Shore.
Community & Personality
As a Rye Beach resident, I couldn't imagine a better place to live and work. I enjoy skiing, cycling, hiking, gardening and relaxing at the beach with family and friends. I've been fortunate to travel extensively throughout the US and Europe, which has only reinforced how much I appreciate the natural beauty and unique qualities of the Seacoast area; from the quaint city of Portsmouth to our proximity to the mountains, Boston MA and Portland ME. As an advocate of the arts, I've supported Pro-Portsmouth, The Prescott Park Arts Festival, Portsmouth Music Hall New Heights and Blue Ocean Music Hall. My work with Seacoast Civic Dance Company has given me the opportunity to bring the art of dance into our communities while supporting other local organizations. I'm a member of the Seacoast Board of Realtors, Greater Boston Association of Realtors, Rye Driftwood Garden Club and Rye Public Library. I'm the proud mother of three amazing grown children, two beautiful new grand-daughters and married to my best friend, Troy.
Office Location
566 Washington Road
Rye, NH 03870
Contact Info
Specifications
Languages:
Specialties:
Service Area:
Robyne's Testimonials
Knowledge of the area and the market intertwined with professionalism and friendliness are just two of the outstanding characteristics of Robyne Harrison, Realtor. She offered us not only HER expertise but the full panoply of Tate and Foss Sotheby's International Realty services to bring a sale of our home to fruition.  Every detail was competently and timely addressed: listing price, staging, showings, agreements/contracts, closing day.  It was a joy to work with her and we would highly [...]
Robyne is amazing! She is a great realtor, very professional and extremely helpful. She has excellent follow up skills - always quick to return phone calls. She knew exactly what we were looking for and found the perfect home for us. We loved working with her!
From the first time we met Robyne it was apparent she would have our best interests in mind. She was attentive, personable and responsive throughout the entire buying process. We highly recommend Robyne as your realtor of choice.
We purchased our home with Robyne's help and I couldn't have been happier with the job she did! When buying a home you want the realtor to be persistent and reachable. Robyne would let me know if she was going to be unreachable for a couple of hours but she always found a way to communicate with  me. I always felt I could call her at any moment with questions or concerns. We did see about 8 homes with Robyne and with every single one she gave us her honest opinion on the home compared to others [...]
Robyne was great! She was not pushing us with any options we saw and she really was our advocate right from the start. We saw as many houses as it took and she was very patient and professional throughout. Great experience and we could not be happier with the outcome. Highly recommend her services.
If you're looking for a Realtor that is a true professional, then we highly encourage you to meet with Robyne Harrison!  We ended up using Robyne for three separate real estate transactions over the last couple of years.  We worked with Robyne on the second and third transactions because we were so impressed with her attention to detail, commitment to the customer and high level of professionalism.  Robyne combined with Tate & Foss Sotheby's International Realty top-notch marketing proved to be [...]
Robyne was a true professional to work with. From the first meeting, through picture taking, posting the listing and negotiations her expertise was evident. Robyne guided us through the process and was excellent about keeping us informed! She answered calls, emails and text messages quickly giving us all the updated information. Her knowledge of the current market and all the new guidelines was extremely helpful. I would highly recommend her! If you want a real estate agent who is informative, [...]
I had the pleasure of working with Robyne as the listing agent for the sale of my mother's home, and I can confidently say that she is an exceptional professional in her field. Throughout the entire process, Robyne was incredibly responsive and proactive in keeping me updated with every aspect in preparing for the sale. She was always available to answer my questions and provide guidance, making me feel supported and reassured every step of the way. What truly sets Robyne apart is her [...]
Robyne was extremely responsive from our first communication with her and came right out of the gate prepared. With my demanding schedule, and distance we were relocating from, the only option was to look at 5+ houses every Saturday. Robyne stayed in contact all week long preparing the most efficient route to see everything for several consecutive weekends. Once we had an accepted offer she shifted to making sure we were taken care of and our best interests was represented. In the current [...]
I worked with Robyne for about five month and she was just outstanding. She was always there for me and was able to guide me through some difficulties we had with all of her experience. She always was prepared and could help me with everything and any question I had. She explained every step of  the purchasing process and gave me good advises as well. I could not have been happier. Robyne clearly helped me to life my dream with my first house. I totally recommend her to anybody. Thank you! [...]
Contact
Hi there! How can we help you?
Contact us using the form below or give us a call.
Hi there! How can we help you?
Contact us using the form below or give us a call.